Hi, my name is Jasco. I'm a lifetime full-time musician. Guitar is my primary instrument. The fine art of recording, producing and mixing are also passions. And I try to give back by teaching music to the next generation.
When asked what style of music I play, I usually joke that I play whatever type of music pays. In reality, I think of my style in relation as being like water. When you put water in a cup, it becomes the cup. When you put water in a vase, it becomes the vase. When put water in a bowl, it becomes the bowl. Water can be violent and crashing, and it can be smooth and cooling. Water flows. I've studied a lot of styles - blues, rock, funk, jazz, classical, flamenco, pop, country, and draw on all those influence to best adapt to the song being recorded or musicians I'm playing with. It might be Jeff Beck style blues-rock bends, Sabicas style flamenco rasquedo or tremelo, Django style gypsy jazz runs. I also enjoy crossing styles to create unique arrangements of songs as well as coming up with outside-of-the-box production ideas.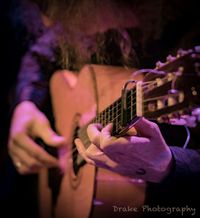 While combining all those stylistic influences, I still try to have a unique and recognizable musical voice. I draw inspiration from artist like Led Zeppelin and Jeff Beck who play songs in many different styles, but are still instantly recognizable for who they are. 
My youth was spent playing in local rock and pop bands, and studying classical guitar. Hearing live blues and jazz in my early 20's expanded my listening and playing palettes. I co-founded the Grammy nominated blues band Blinddog Smokin' and spent a dozen years touring year round with them, playing all over the States and some in Europe.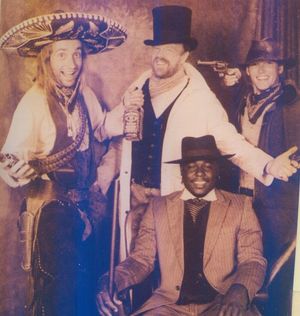 My next long time band was The Symbols, which, in addition to original music, played a lot of pop/rock covers re-arranged in blues, swing, and funk styles. After 10 years of regional touring in an eight state area with The Symbols, I moved to Nashville where I currently reside.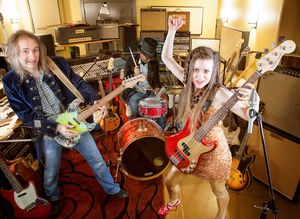 I've always been fiercely independent, creating and playing with my own bands on my own terms. And while I wouldn't turn down the right gig with a well known artist, it's never been something I've really pursued. For me music is ulitmately about self-expression. I hope you enjoy some of the music I've composed and recorded.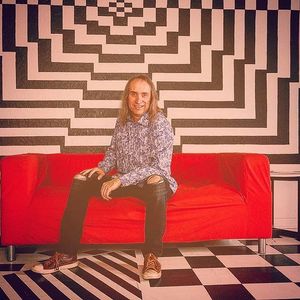 - Jasco